Many companies know their cost per lead in online marketing – but they don't know how much a deal from a non-brand campaign cost in lead generation. By knowing your cost per deal, you can determine which campaign brings in the most deals.
Free consultation:
What is your cost per deal?
Write an email und you will find out how you can determine your cost per deal in online marketing. It's easier and faster than you think – but it doesn't work retrospectively, only after implementing HubSpot and Google Analytics.
Step 1: Record lead acquisition sources via HubSpot
With a free entry-level version of HubSpot, you can record the acquisition sources of your leads in the lead generation area. In all contact form submissions on the website, it is recorded from which Google Ads campaign, Facebook Ads campaign or LinkedIn Ads campaign a lead came. This tells you how much advertising budget you pay for a customer from a new customer campaign as soon as you label the leads as customers.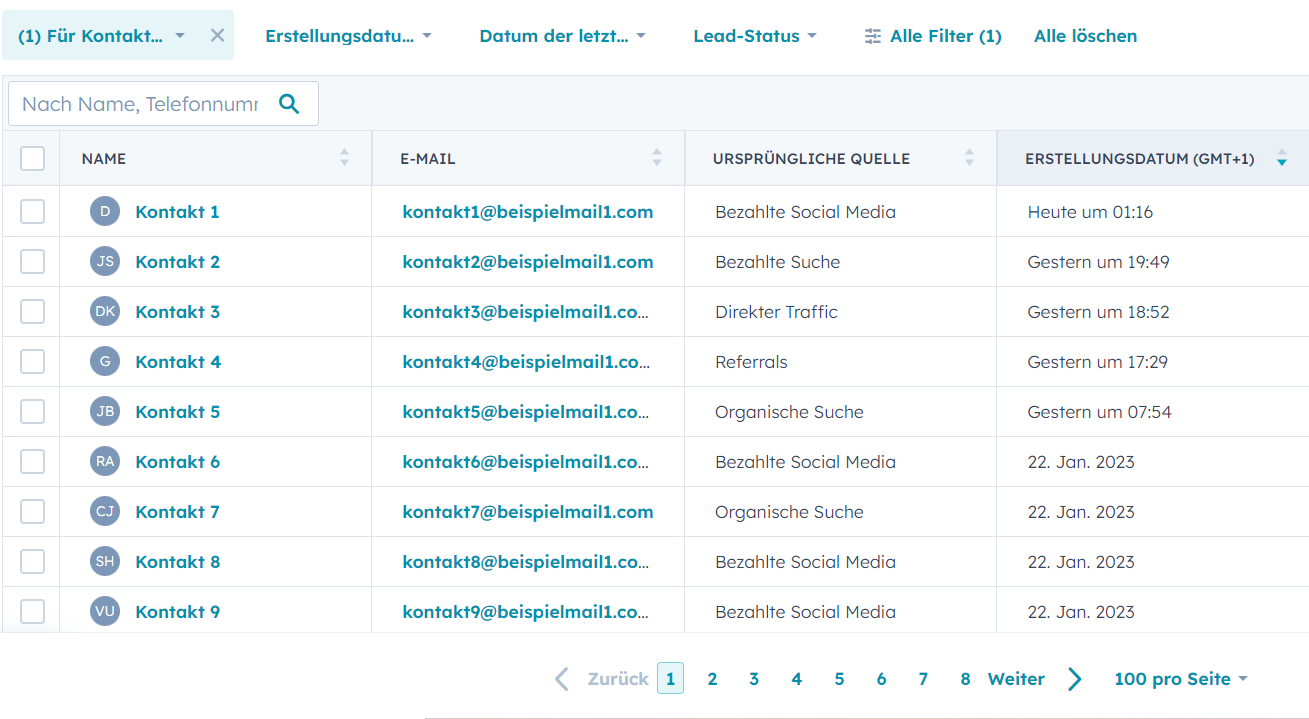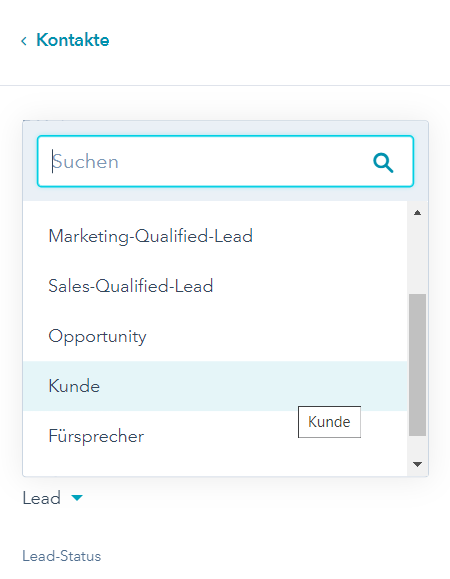 Step 2: Track customers and export as a conversion action
once one of the contacts has become a customer, you can assign them the Customer lifecycle stage in HubSpot. On the one hand, this allows you to see how much a lead generation deal cost you. Above all, you can automatically export the promotion to a customer as a conversion action to Google Ads, Facebook Ads or LinkedIn Ads and assign a conversion value. This allows you to see directly – for example in the Google Ads Dashboard – which campaign, which ad and which keyword brought the most deals: You can find out your cost per deal from the advertising budget.
HubSpot allows you to record the usage behavior of your leads on the website. You can see chronological page views, contact form submissions, ad clicks from Google Ads, Facebook Ads or LinkedIn Ads, and email clicks from your marketing emails at profile level. If you provide users with exclusive webinars, whitepapers and e-mails with useful blog articles and offer Calendly consultation appointments, the willingness to buy high-priced products increases: your leads become more qualified and your sales department can use the information from the profile.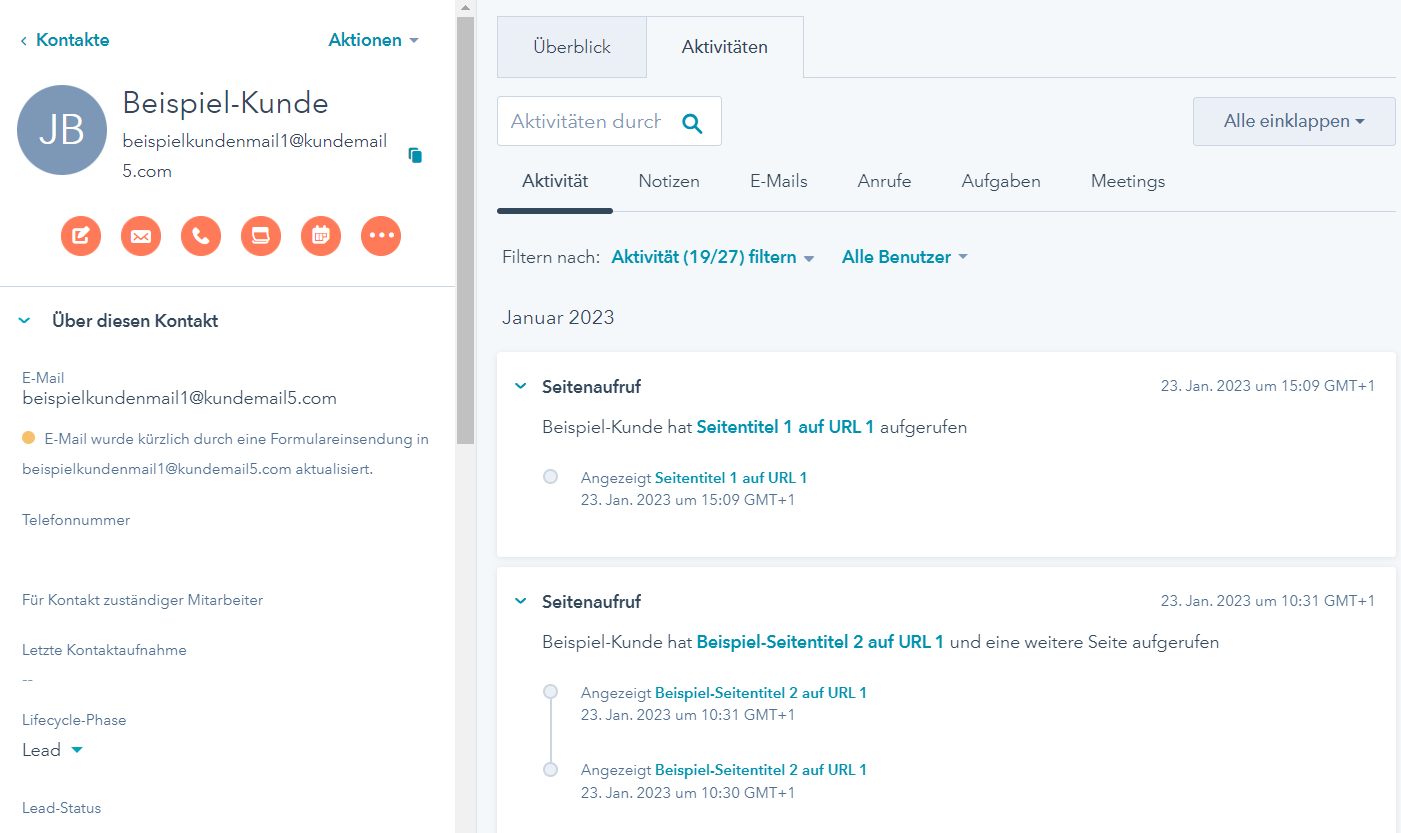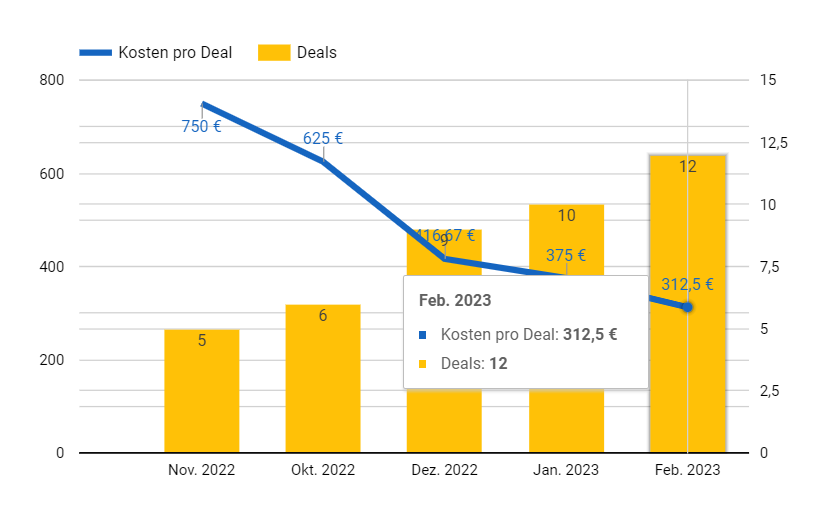 Step 4: Maximize deals with Google Ads, Facebook Ads or LinkedIn Ads
The customer acquisition cost (CAC) – or: the cost per deal from non-brand campaigns – is an important factor in online marketing, as it provides information about how much a company in the Berlin-Brandenburg area spends on marketing and sales activities invest to win a new customer. This cost item is particularly relevant for companies in Berlin-Brandenburg that are active in lead generation or e-commerce, as it allows them to acquire more new customers at a better price because they learn what response a campaign really brought. This allows the budget to be shifted to the campaigns that generate the highest return of real deals from paid traffic, for example.
Calculate your costs per deal now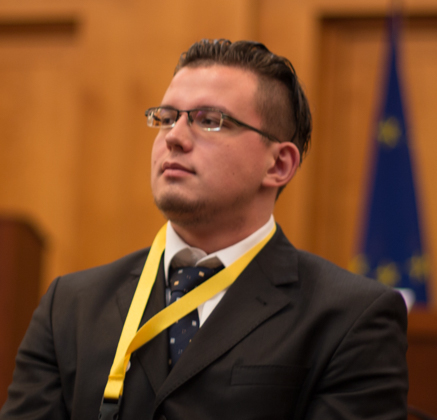 SEA, paid media, conversion rate optimization, market and trend analysis.
Installing a free HubSpot starter version is easier than you think and already enables you to precisely record the acquisition sources of your leads in online marketing. This allows you to see how many leads came organically from your email marketing, Google Ads campaigns, LinkedIn Ads campaigns or Facebook Ads campaigns. This tells you which campaign brings you the most deals – and how high the cost per deal is in each campaign.
Free consultation:
Find out your cost per deal
Find out now in a free consultation how you can determine your cost point per deal in the area of ​​lead generation – from Google Ads, Facebook Ads or LinkedIn Ads. This is the most effective way to align your campaign performance to maximize deals.