Facebook Event Ads:
Event promotion on Facebook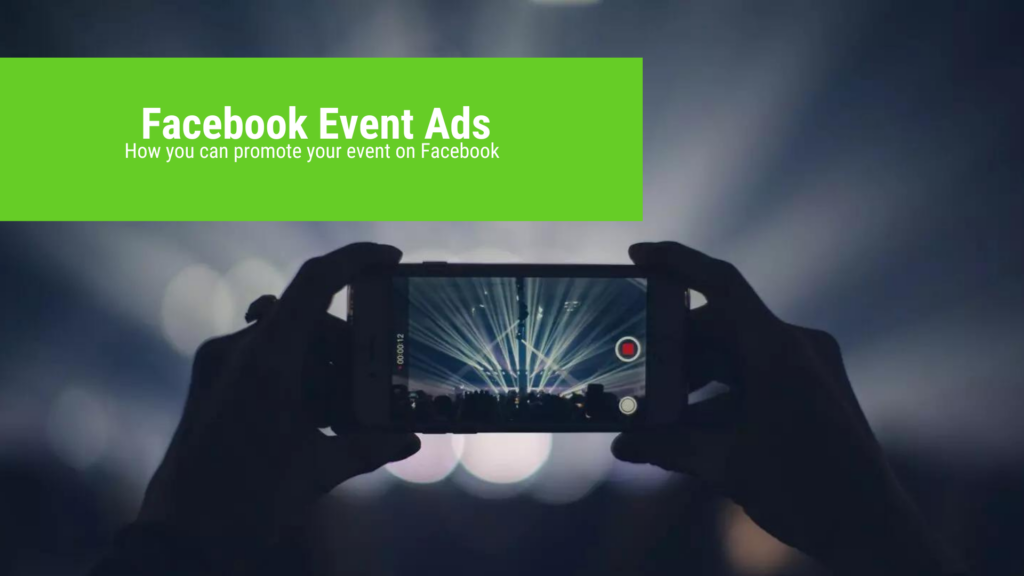 Event promotion remains one of Facebook's more promising campaign types. A prospect or a commitment can cost as little as €2 – €5 with good targeting. However, lead quality can vary greatly. For valid results, the cost point per qualified lead should therefore always be determined.
The Facebook Ads campaign goal 'Event Confirmations' is traditionally one of the strengths of the social media network, because users receive the event ad directly with the Participate button. This lowers the inhibition threshold to at least register as an interested party for the event and to receive notifications for it. This is also the reason why so many users register for the event. However, this also has a corresponding disadvantage: Many of the interested parties cannot appear at the event either online or offline. Also, lead quality can be very poor, and only a portion of all applicants are likely to match and qualify for their actual intended audience.
After all, it is possible to simply write to those interested in the event manually, to remind them or to stay in contact with them in the long term.
Continuity: For which industries is it particularly suitable?
Event advertising with Facebook Ads is particularly interesting for companies that have implemented a regularly recurring information event format for acquisition purposes. Once a successful targeting approach has been found and tested, it can then be applied to subsequent events.
Such series of events can be, for example:
On-site information events
live webinars
live zoom calls with experts
Q&A rounds
software demos
live webinars
open days
Interested/Accepted: What is an 'Event Accepted'?
It is important to note that the 'attend' and 'interested' opt-in options count as 'event opt-in' in the Facebook advertising system. We can assume that most users will click 'Interested'. In this case, the users can also be written to separately to draw their attention to the event or an upcoming event.
Target Key: €2 - €5 per commitment
A good reference value is: €2 – €5 per event confirmation, €10 would also be fine. Anything beyond that only makes sense if the density of qualified leads is so high that it would be okay to put up with it.
Recommended volume for beginners: 100 commitments at €500
As a result, it is realistic to generate 100 interested parties or participants for an advertising budget of +/- €500 (one-time) per event. If even a fraction of the interested parties or participants turn out to be present and qualified, this moves the events very forward as an acquisition platform.
Audience targeting is the be-all and end-all
When a campaign approach isn't hitting the intended targets, it's primarily due to interest-based targeting. This is the central linchpin here. While ad design is also important, targeting is paramount. So: Try a new targeting approach if the previous one doesn't work.
This is how event advertising is set up in Ads Manager
1. Select event advertising
In Ads Manager, select the Event Ads feature. This enables very efficient and calculable delivery and conversion optimization for users who are very likely to attend events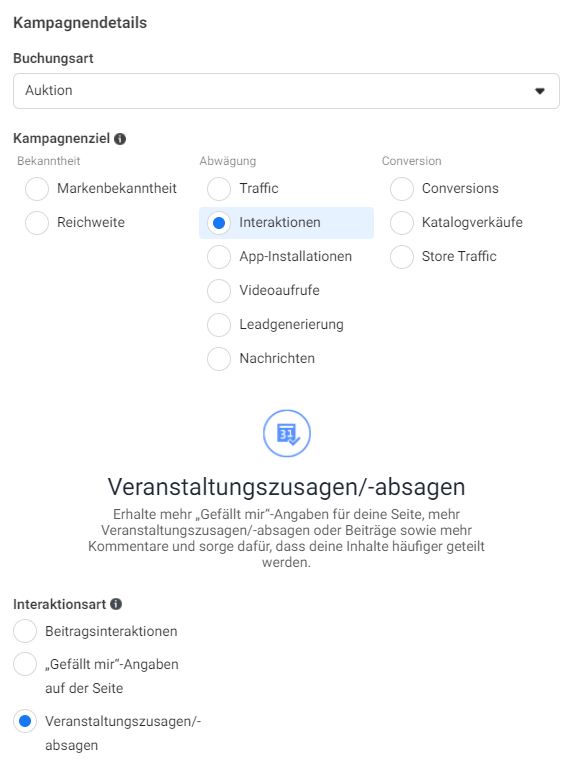 Select "Interactions" as the campaign objective and then select "Event commitments" under "Type of interaction".
If the user interest targeting options from Ads Manager aren't enough for you, you can pull down a broader data base where you can see all the available options, as well as numerous related targeting suggestions. With the interestinsights tool, this is possible free of charge in the basic version.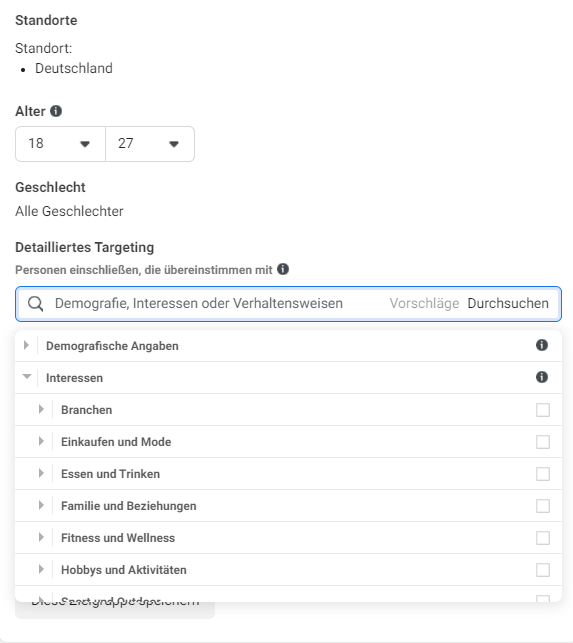 Choose targeting based on interests.
3. Select an event and present it in an exciting way
Keep it simple: A short text and an optional image are more than enough. The most important assets are pulled from the organic event. But as always, the text should fit and really make users want to attend the event. So, as usual, run A/B tests to determine the best approach modality.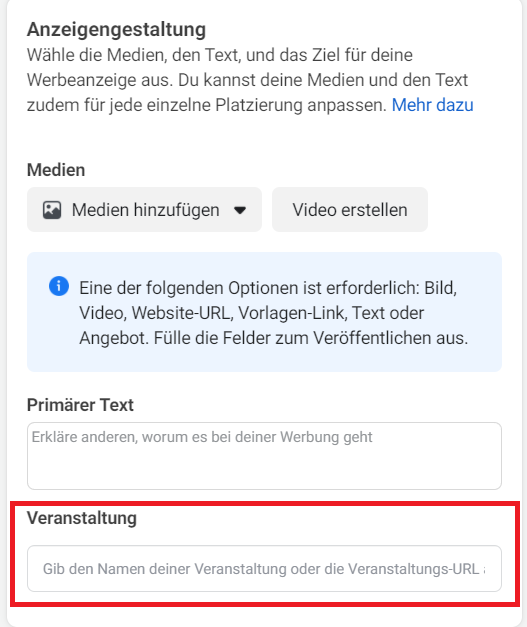 Choose targeting based on interests.
Do you regularly hold information events or are you looking for webinar participants? Then run Facebook Event Ads. If you have any questions regarding this blog article, feel free to ask:
Win 2€ - 5€ event confirmations with Facebook Event Ads
These are the main points in the area of ​​Facebook Event Ads:
First create your event. 

Then, in the Facebook Ads Manager, select the 

"Post Interactions"

 campaign objective and then 

"Event Acceptances/Cancellations"

 to start running Facebook event ads.

Then test suitable targeting options

 , as well as  

speeches

 and images in your 

ad

 . Users can confirm directly in the event ad.

You can also write to the users manually 

before

the event

.
Summary: Event Ads on Facebook
Event ads on Facebook enable you to find interested parties and participants for your event very inexpensively and with a wide range. You can use interest-based, detailed targeting in Facebook Ads Manager to reach the right audience for your event and A/B test different audiences in different campaigns for cost per commitment.
To use event ads on Facebook, you should first create an event on your Facebook page and enter all the necessary event information. You can then select "Event acceptances/cancellations" under the "Interactions" campaign objective in the Facebook campaign manager to run Facebook event ads.
The central advantage of Facebook event ads for event confirmations is that the confirmation options for the user are very low-threshold, since the event is displayed directly with the confirmation button. As a result, you generate a lot of commitments or prospects, and the cost per commitment can be a good €2. However, it should also be said that most users do not usually click on "Accept" but on "Interested", which is why it can be worthwhile to write to these users manually before the event begins.
Facebook event ads are particularly worthwhile if you have a recurring format for information events for advertising purposes. In this context, you can also carry out quick and uncomplicated comparisons of how many of the participants from Facebook Event Ads became customers and how high the corresponding cost point per deal is. Facebook event ads are just as useful if you have an online event format.
FAQ - Event Ads on Facebook
Here you will find a summary of important and frequently asked questions about event ads on Facebook:
You might also be interested in:
Track phone number redirects from Google Ads campaigns
With Google Tag Manager you can install phone number forwarding for Google Ads campaigns on your website.
Create reports with Data Exploration in Google Analytics 4
Many report views that were preconfigured in Google Analytics 3 must be manually created in Google Analytics 4.